I don't know why, but I was super excited about creating our Save The Date cards for our wedding.
The thought of a little photo reminder of us being mailed to family and friends just made me giddy, so I knew I wanted to design them myself to make it exactly what I wanted.
What do you think?
Front: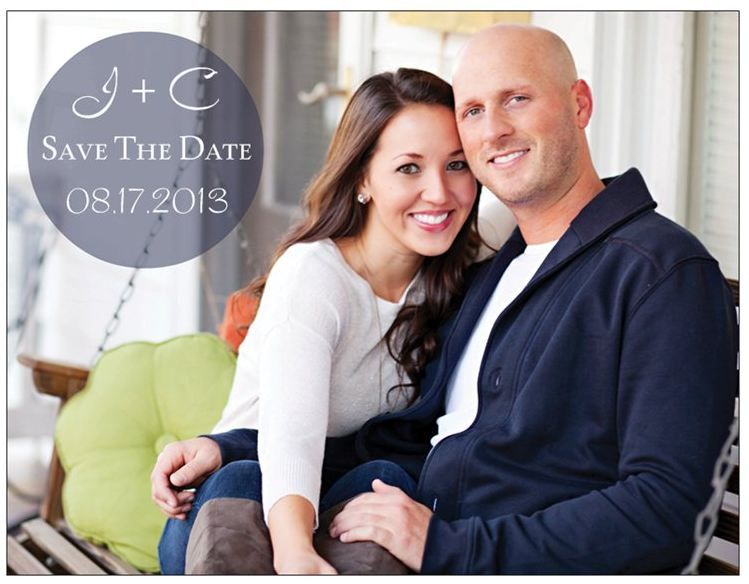 Back:
Since I am trying to cut costs where I can, I decided to go with postcards instead of regular cards.
From my research, postcards were a lot cheaper than doing a traditional save the date card.
1. You don't have the added cost of envelopes and
2. Because you can use.33 cent stamps instead of .46 cent stamps.
Every cent counts!
I found an AMAZING deal at an online printing company; you won't believe how much I paid for these!!
The only downfall was I could only order them by the 100s. So I opted for 100 and just chose a handful of people who didn't need to receive a Save The Date.
No biggie.
Here's my SAVE-THE-DATE-CARD budget breakdown:
100 Postcards: $24.99 regularly but I had a promotion code for 50% off! = $12.49
Upgrades on color, cardstock, etc: $26.17
Stamps for mailing: $33
TOTAL: $71.66
I don't know about you, but $71.66 to mail out 100 Save The Dates was a DEAL to me!
Compared to other sites who carries the same Save the Date Postcards at $115 for 100. Add $33 to that for stamps and you are looking at $148!
(So I pretty much just saved $76! YIPPEE!)
Do you think about the postcard option?
Do you like photographs on the Save the Dates?