The year 2012 ended with a lot of fun events.
1. A Christmas Exchange Party
(You will NEVER guess what CV ended up with...another post on that later!)
2. Celebrating Christmas at Pinehurst, North Carolina
Here we are on Christmas Night after our delish dinner with CV's family.
The boys played golf on Christmas Day while the girls went to the spa for massages and facials.
We also opened presents, ate good food, played games, put together puzzles. It was a great little vaca.
3. Attended our LAST wedding of the year!
And my FIRST black tie wedding. Doesn't CV look Daper in that tux?!
4. Celebrated CV's 31st birthday and rang in the New Year with friends.
No, that's not beer we are holding. That's a split bottle of champagne, one for everyone!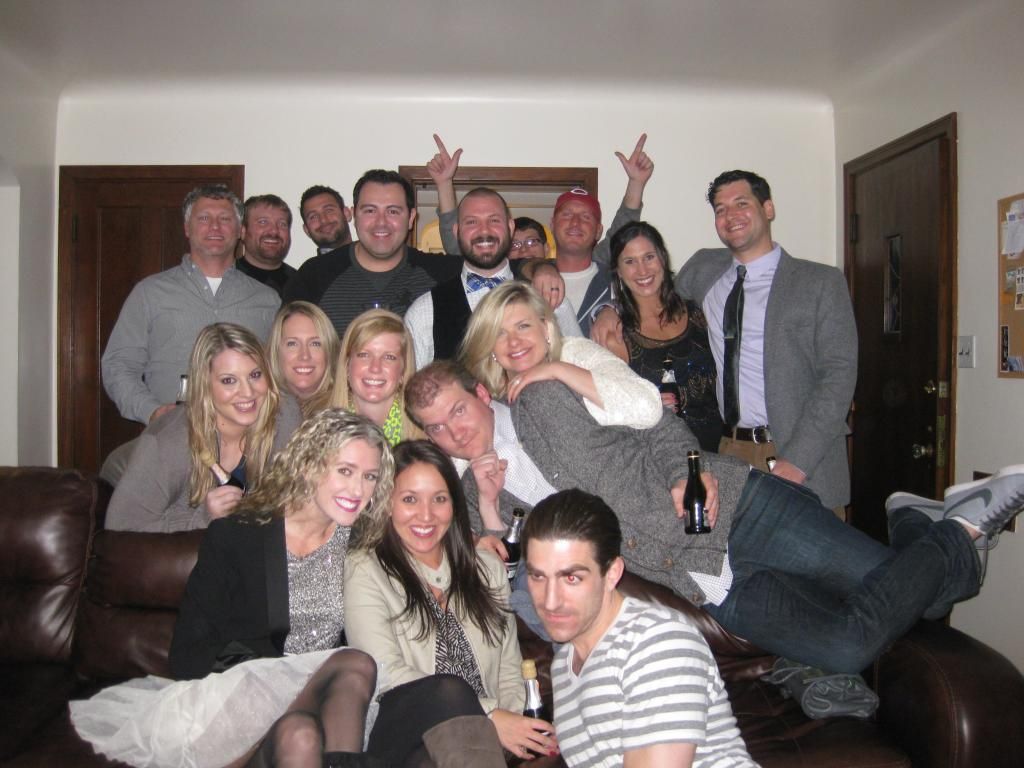 5. Tried not to freeze.
This is my balcony & my backyard!